Keep those wheels turning and the fire burning all winter long when you join in our seasonal 5K series. This low-key, high-yield trio of races gives you the chance to test your training, improve your times, and compete with yourself. Race. Train. Repeat! Whether you are training for a PR or just looking for a great avenue to set some goals for 2023, The Winter 5K Race Series is the ideal platform.
Hippie Chick is THE ORIGINAL all-women's race!  In 2024, we are returning to the birthplace of this great event at Champoeg State Park (commonly pronounced sham-POO-ee). What a perfect time and the perfect setting to run and walk…MOTHER'S DAY WEEKEND!! Let's celebrate together and build our community one mile at a time, hand in hand!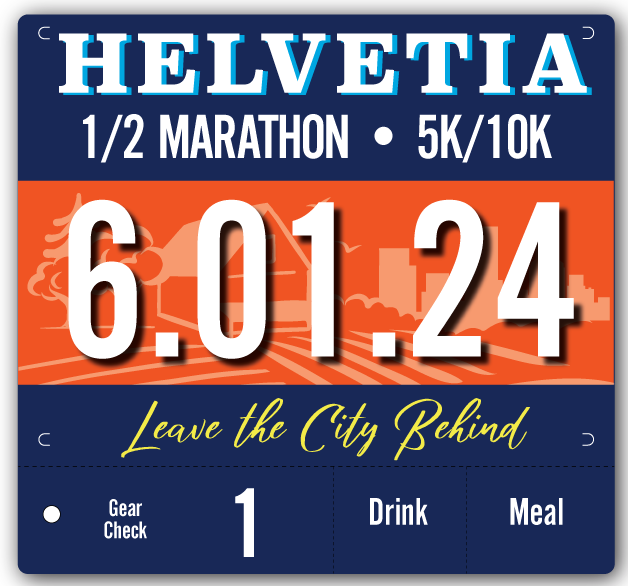 Leave the city behind and join us for this 24th Annual Event. Come enjoy this scenic, award-winning course with breathtaking views of the gorgeous countryside in rural Washington County This iconic event features an amazing jaunt through the countryside of scenic Washington county, plenty of sweeping views, a tavern, a church, some challenging hills, Century Farms, and an all-world stadium finish. Helvetia is the perfect benchmark for your fall marathon. Plus, with three distances, the entire family will enjoy the #1 Half Marathon/5K/10K in the Northwest. 
STAY TUNED FOR 2024 DETAILS! You're now free to move about hop country. This intimate Fourth of July race is a sure Independence Day winner. Join us for a half marathon, 5K or 10K and romp through beautiful Champoeg State Park, the perfect setting to celebrate community and our national pastime of working hard and partying in equal measure.
STAY TUNED FOR 2024 DETAILS! Beaverton Half Marathon • 5K & 10K Event is on! With a brand new date, BHM is emerging as the premier fall half marathon in Oregon. An amazing route, an abundance of course support, and that famous RWP flare makes BHM '23 THE ideal first time half marathon. Choose from one of three distances: 5K, 10K or half marathon.  With a variety of race choices, there is something for the entire family!
Get your family moving together this Thanksgiving Day. The main event is a 3.8 mile mostly bark and dirt TRAIL RACE inside Mary S. Young Park. Whether you are celebrating Thanksgiving with family and friends in person, or zooming your way around the world, kick off your Thanksgiving Season with a fun, family-style, fitness challenge.
Thank you to our amazing partners and sponsors!