PORTLANDATHON
Sunday, October 7, 2018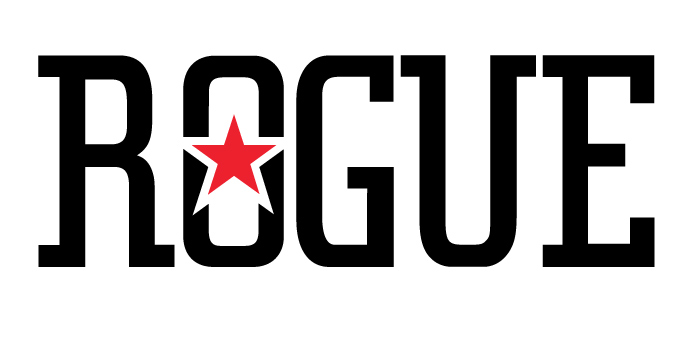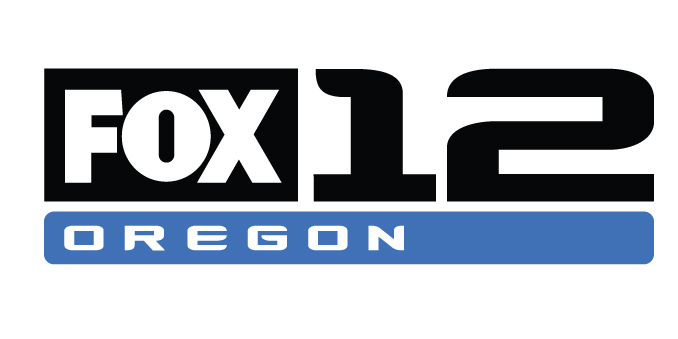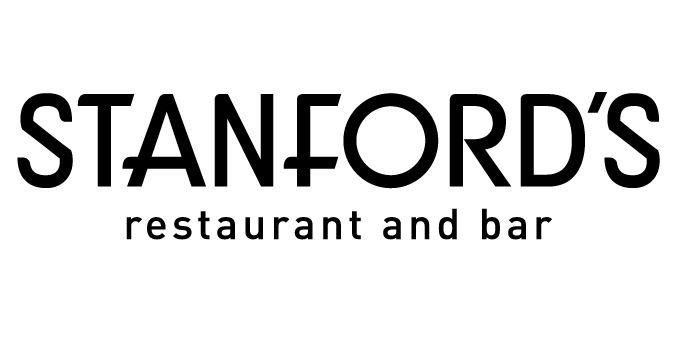 Dave's-Killer-Bread-Slider
pacific-coast-fruit-slider
CONGRATULATIONS PORTLANDATHONIANS!
Updated February 6th, at 12:00pm: Official Results are on the RESULTS link above. We appreciate that each and everyone of you would like to see your name and time in our results. Pre-adjusted results that do not include adjustments made for the train delay are available here: Unadjusted Results 
Silver Sponsors
---
Bronze Sponors
---
Community Partners
Packet Pick Up & Race Expo
Portlandathon Expo and Packet Pick Up:
Friday, Oct 5 12-8pm
Saturday, Oct 6 10-6pm
HOST HOTEL and Expo Location: Hilton Downtown Portland
HILTON PORTLAND DOWNTOWN & THE DUNIWAY PORTLAND, A Hilton Hotel
t: +1 503 680 3329  I f: +1 503 220 2563
921 SW Sixth Avenue I Portland OR 97204  I United States
hilton.com  I  portland.hilton.com I  theduniwayportland.hilton.com
Race Expo, packet pick up, walking distance to the start/finish area of all races.
Book your room now with our special PORTLANDATHON rates.  Choose between the Hilton Downtown Portland or the Duniway situated across the street from one another. Walk to the starting line from either of these amazing hotels.
Course Maps and Start Line
All Races Start on SW Salmon St at SW Naito Parkway: 121 SW Salmon St, Portland, OR 97204
---
All stations will have water, Gatorade Endurance, portable toilets, and first aid. CLIF SHOT will be available at miles 7.5, 13, 14.5, and 20.5 of the marathon and mile 7.5 of the half marathon.
---
General Event Info
Permission for use of Portlandia image granted by Raymond Kaskey, creator and sculptor, Portlandia Statue. 
Runwithpaula Events Selected to produce the marathon in Portland! 
Join us on Sunday, October 7, 2018 for this one year only event! We are filling in the gap and proud to be chosen to create a race for Portland that brings our community from near and far together for a weekend of running and walking.  All abilities welcome!  Let's celebrate our community and mark a place on our calendar to share in our love of Portland and all it has to offer. Our marathon course will be USATF Sanctioned and Certified and a Boston Qualifier.
Marathon 7:00am Start
Half Marathon 8:20am Start
5 Mile 8:40am Start
4 mile River Walk – 8:50am Start
---
NO STARTING CORRALS: In order to have a safe and enjoyable starting line, we will have pace group leaders. We will make several announcements prior to the start of each event encouraging runners and walkers to line up based on pace. Watch for the pacer signs and please self-stagger based on your projected pace.
COURSE TIME LIMIT: The City of Portland requires participants to be finished with the race and roads re-opened after 7.5 hours (18min/mile pace). Participants not meeting this pace at the St. John's Bridge will be turned back early and re-routed.
---
We are bringing back the legendary 5 Mile and adding a 4 Mile River Walk that is non-competitive and un-timed.  Dress up in your favorite KEEP PORTLAND WEIRD attire for the walk!
---
Water and Gatorade Endurance will be available at each of our AID STATIONS. Additionally, Clif Shot will be available on course.
Participants Receive:
Well supported Race Course
Team Red Lizard Pace Groups
Out of this world finisher medal
Cool Lapel Pin for 4 mile walk participants, medals for all other races
T-shirt
Commemorative Cinch Pack
Live Music: HIT MACHINE!
Stanford's Finish Line Food
Rogue Beer (first one free!)
WhiteClaw Samples at finish line
Complimentary Race Photos by Gordon Cully
Gatorade Endurance and Clif Shot on course
OHSU Sports Medicine Team and Mountain Wave Search and Rescue on course and at finish.
---
---
HILTON DOWNTOWN PORTLAND, HOST HOTEL and PORTLANDATHON EXPO
Book your room at the Hilton Portland Downtown or the Duniway Hilton and save!  Find yourself in the middle of the action in the heart of the city!  Race Expo and Packet Pick Up at your fingertips.  Amazing property close to the starting line and and easy walk back post race.  Check out everything PORTLAND, stay with us at the beautiful Hilton Properties!
---

We're excited to announce Therapeutic Associates Physical Therapy as our official

 

Recovery Lounge

 

partner of the 2018 Portlandathon! Participants will have access to complimentary post-race recovery services such as injury screens, stretching and foam rolling instruction, cold pack and compression therapy, as well as massage, nutrition and other wellness services. More details will be announced as race-day approaches!

 

Whether you've completed 100 marathons or the Portlandathon is your first, the below resources were compiled to help you in your preparation for a successful race day.

 

 

If you have questions about any of the above resources or find yourself with a nagging injury you'd like to resolve prior to October's race, call your local Therapeutic Associates' office to schedule an assessment with a movement expert today.

 

 
Registration & Divisions
Register online for the marathon, half marathon, 5 mile or 4 mile walk.
Course limit for the marathon is 7.5 hours.  Those that have not reached this time goal will be turned back early at the bridge checkpoint. This is 18.5 min per mile pace.  Please note the course will close and participants will be unable to cross the finish if they are longer than 7.5 hours. If you think you may not be able to finish the marathon in 7.5 hours please register for the half marathon.
Changing distances after registration.  You may change your distance from one category to the other however no refunds will be made. You will be charged to move up in category according to price.
We do not offer refunds. Please purchase the race fee insurance offered to you during registration on Active.com.  We do not offer transfers or deferments.  Portlandathon is a one year event granted for 2018 only.
Registration is available online at active.com and throughout packet pick up.  No registration day of race except for the 4 Mile River Walk. Prices will increase at the expo and shirts will not be guaranteed after 9/20/18.
DIVISIONS:
Running, Marathon Walking, Wheel Athlete, Masters(40+), Clydesdale/Athena
Age Group Awards:
Awards will be bestowed upon the top three finishers in each of the following age groupings: 19 & Under, 20-24, 25-29, 30-34, 35-39, 40-44, 45-49, 50-54, 55-59, 60-64, 65-69, 70 -74, 75 & Better
Walking Awards:
Awards will be given to the TOP 3 Overall in the Men's and Women's Marathon Walking category.
Overall Awards:
Awards will be given to the Top 3 Male and Female Overall in the open division and the Top Overall Male and Female finisher in Masters Division (40 years and older)
Clydesdale And Athena Division:
In addition to our age group and overall awards, we have added a Clydesdale and Athena Division. Please see the weight guidelines below:
Clydesdale: any male athlete who weighs more than 200 pounds.
Athena: any female athlete weighing greater than 170 pounds.
To register for this category, please locate the weigh in table at the Hilton Downtown Portland during the race expo. You must register prior to race day to be eligible.
Marathon Zoom Map & Half Marathon Video
---
Check out this video of the half marathon route!
4 Mile Community Walk Course Map
Charities
Portlandathon Supports Our Local Community:
Multnomah Athletic Club
OSU Cheer/Dance Teams
Central Catholic High School
Amazon Dragon Paddling Club
Cleveland High School
YOUR SUPPORT PROVIDES MEALS, CARE AND HOPE TO THE HOMELESS IN OUR COMMUNITY.
Volunteer!
Volunteer!! We have many volunteer opportunities!
Course Volunteer
Water Station Volunteer
Finish Line Volunteer
Set Up/Take Down
Music On Course
Packet Pick Up
Expo Volunteers
Send us an email if you are interested in volunteering at Portlandathon!
Please email [email protected]
PACERS
Pacers:
Portlandathon will have pacers for both the marathon and half marathon. Pacers will meet at the starting corral 15 minutes prior to the start of each event. They will be wearing pacer bib numbers and will be holding pace group signs.
Marathon: Team Red Lizard- Here are the planned pace groups:
3:00 (6:52/mile) – Chris McGinness, Nathan Sustersic, Chris Shaeffer (1st half), Peter Jansen
3:15 (7:26/mile) – Janne Heinonen, Caitlin Block, Tim Bedford, Dan Lenski
3:30 (8:00/mile) – Glen Pak, Susan Hay, Tim Swietlik,
3:45 (8:35/mile) – Amy Kerfoot, Matt Rizzo, Aric Hareland, Tom Karnes,
4:00 (9:09/mile) –  Lisa Nienstaedt (1st half),   Mollie Butler (1st half), JP Himmelberg (2nd half), David Buczkowski  (2nd half)
4:15 – (9:43/mile) – Erin Courtney, Jason Moore, , Brandon Sawyer
4:30 (10:17/mile) – Rick Roth (2nd half), Mary Beth Kierstead (1st half),
4:45 – (10:52) – Colleen Berretta, Charissa Yang, Chatchay Thongthap
5:00 (11:26/mile) – Melissa Kistler (whole marathon)
---
Half Marathon:  Portland Running Company Race Team. Here are the planned pace groups.
Stephanie Crawford at 1:30 (6:51/mile)
Kev Jackson at 1:40 (7:37/mile)
Nathan Freeburg at 1:45 (8:00/mile)
Ryan Yambra at 1:50 (8:23/mile)
Mark Remy at 2:00 (9:09/mile)
Cindy Chan and Laura Morrison at 2:10 (9:55)
Experience Portland
Experience Portland:
Shop at Portland Running Company (Best Running Shop in the world owned and operated by Dave and Paula Harkin)
Eat Voodoo Donuts
Go to Saturday Market
Visit Portland Parks
Drink Local Craft Beer at Rogue!
Explore the city on the Nike Bikes!
Take a Segway Tour
Visit the Portlandia Statue
Have lunch or dinner on the Portland Spirit
Visit Portland State University
Check out a Trail Blazers Game or Timbers Game!
Eat at the Food Carts!
Ride the Tram
Ride the Street Car
Shop and Eat on SE Hawthorne and Belmont
Go shopping in the Pearl District
Run a trail run on Leif Erickson or Wildwood in Forest Park
Go to the Portland Art Museum
Go to OMSI
Visit the Oregon Zoo
Portlandathon is part of the Oregon Half & Full Marathon Series.